| | |
| --- | --- |
| Attended | 25 |
| Apologies | |
| LOA | |
| Silent | |
| TOTAL | |
Guests:
Viv Dykes (Speaker)
Colin Beere
Grace took the form of a 10 second meditation
Preamble (To Zoom or not to Zoom?):
What a interesting meeting we had today - we are all learning about how Zoom works.
Right at the end we found out it has good meeting etiquette and tries to allow one speaker at time. Is there something we can learn from this in real life?
Speaking process is to have yourself on mute and hold the space bar down when speaking. Not sure how this works from a tablet or mobile phone.
There are several views available: gallery you can see 25 people at once and if there are more than 25 you need to look at the next screen going sideways.
When the guest speaker is talking it is probably better to change to speaker view. (click near upper right of your screen). This view pops up the speaker of the moment. This was in total frenzy when we sang the anthem and Zoom tried to pick out the dominant voice.
If you wish to speak the protocol is to raise your hand (yeah – video must be on), some of us were popping up chats and signs from the icon at the bottom.

If you are really keen to learn more of course there are Zoom training videos on youtube.co.nz
(Thanks to WdV for this post)
Whilst we're on the communication subject, are all members aware there is a continual Whatsapp chat operating that is keeping everyone socialising? There is side effect in that it is displaying who has too much time on their hands as well as senses of humour and other personal traits. The favourite hint to date is to watch the slowtv – the winter Nordsland line train to the Arctic circle (Speak for yourself - Ed)
Announcements:
Birthday wishes to Barbara Whitton
A committee has been formed to investigate how we should proceed during and after Covid 19.
Priorities:
1 Membership
2 Members' welfare (TOP PRIORITY)
3 Community involvement
4 PR
5 Use of technology
Ron shared the contents of an email from DG Peter which outlined various initiatives which may be considered to acknowledge the efforts of essential workers.
Holding a multi club event – maybe centred on each of our clusters i.e. Waikato, BoP, Lakes and Hawkes Bay.
Suggestions for these events have been

A Community PHF Awards Dinner for "Outstanding Healthcare Workers"
A Music Concert for "Essential Workers" and their families
A Teddy Bears Picnic for the children of "Essential Workers"
Some sort of Free Concert for children of "Essential Workers"
Brief discussion ensued and approval was given in principle apart from PHF awards which could be seen as singling out 1 or more people when all should be acknowledged.
Michele reminded all about the virtual Guess Who's Coming to Dinner tomorrow
Mid month board meeting minutes link
Speaker: Viv Dykes was welcomed as a prospective transferee and gave a 5 minute whirlwind tour of her life. She's a S Island girl from Oamaru and the youngest of 3. Having studied at Otago University she became a registered dietician and, following her marriage to Roy, embarked on a massive OE which took them to many parts of the world over a number of years. She recounted 3 stories, the first being in Belfast where they were caught taking photographs and were immediately surrounded by an angry posse of soldiers; secondly, fleeing from Leningrad undercover as they had missed their train and finally, finding herself in an underground car park in Germany which turned out to be a brothel!
They spent 20 years in Hamilton with Viv in private practice, coupled with a big involvement with Foodbank and then back to Auckland. She also briefly outlined the 'Fine Homes Tours' which Roy instigated during his tenure as DG and this would be investigated in due course as a possible fundraiser.
Sergeant Dorrington.
Stephen focused on nothing in particular. Highlights (or lowlights):
'I have been self-isolating since 1996'
'I'm learning how to focus on personal hygiene'
'Jenny Craig will come storming back'
'We were invited out to Graham and Julia's (pre lockdown). Asked if we were second choice as it was a last minute invite received the ultimate squelch from Graham " No, we tried 3 or 4 before you!"'
'I usually do the cooking but found weevils in the flour. The corn fritters were tasty'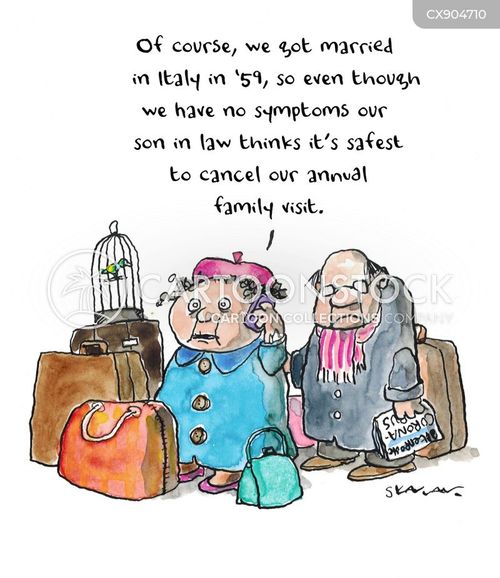 And finally.....
Did you know that dolphins are so smart that within a few weeks of captivity, they can train people to stand on the edge of their pool and throw them fish?