Happy birthday to Steve Read

Kevin Atkinson has been with the club for 21 years

Last reminder for the Bayley's Kaimai School Golf Klassic on Saturday 9 March. The Community Day starts at 9.30am, and golf at 10.00am. Last year $16,000 was raised, so register now or come along, and support this worthy cause. Contact Phil.

Rypen needs more volunteers to assist at Ngamuwahine Camp on 15-17 March. An outdoor education contractor runs the weekend and Rotary members help out. Volunteers need a police check. Please contact Dave asap.

Rhonda thanked all who supported the K Valley Adventure Race. There was a 50% increase in attendance with more than 150 people participating, and $1400 was raised. We all need to think of ways to increase numbers for next year.

Mary was delighted to pass on the news that Bill Holland needs no more chemo or surgery. He is officially in remission and excited to be getting on with his life.

Pauline reminded members it is International Women's Day. If you see a woman wearing black and white today she is (probably) supporting it. Also, a reminder that next Sunday is St. Patrick's Day, which we will celebrate on Friday, so please will everyone wear green.

Hosting students from Hong Kong – still need some hosts 14th the 23rd/24th April. Please contact Michele.

Volunteers are needed for The Red Puppy Appeal street collection on Friday 22 March. Just two hours of your time will ensure that puppies get to fulfil their dreams and grow into life-changing guide dogs. Please see Wendy.

Julie gave an update on The Big Sing on Friday 5 April at Lone Star upstairs on the Strand. There are 30 slots for singing. Julie has handed out sheets and you can buy / sponsor a singer for $2. The singers with the most sponsorship sing Karaoke. Chris, Greg, Neville, Stephen and Andy are the leaders currently. Please notify Julie if you can't make it.
BOARD MEETING MINUTES:
Link to February minutes
portal.clubrunner.ca/12121/Documents/en-ca/d0e4b980-516f-46da-82af-7f140fd0c804/1/
DON'T FORGET NEXT FRIDAY - WEAR THE GREEN!!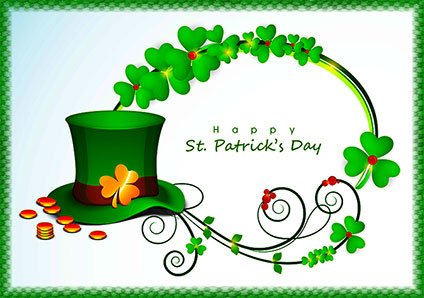 Guest speaker
Olly Coffey: Neurophysics - the new wonder treatment?
Ollie was a traditional exercise therapist until he came across the teachings of Ken Ware who has developed a new therapy called Neurophysics. It applies to injuries to spinal cords, strokes, MS as well as Joe Bloggs and ordinary exercise.
Traditional exercise in gyms usually implies a philosophy based on a going hard, no pain-no gain approach. Neurophysics practitioners however advise us to listen to our bodies prior to exercise, because our stress levels and busy lifestyles can have negative impacts if we overdo it at the wrong time.
For example, if we are stressed at the end of the day our immune systems are fighting back and our cell growth and digestion are all operating at elevated levels. We are operating in fight-or-flight mode. This is not a good time to go for a long run or have a heavy gym session because it will lead to dysfunction.
Olly views clients doing their exercise routines and watches for cues such as poor posture and incorrect breathing patterns. His job is to open up posture and breathing and seeks to achieve homeostasis which is the body finding its own balance.
Neurophysics gives the brain permission to relax and move freely. For example, the traditional treatment for a damaged hamstring is to stretch it. Neurophysics would advise relaxation first and operates at the lower end of the exercise spectrum not the top. It's about quality exercise not quantity. It's especially important to self-monitor and be very aware of your body when exercising, and it's best not to use headphones. Be in the moment.
Dave complimented Olly as his wife is making progress using Neurophysics.
Sergeant-at-arms
Barry started of by explaining how the Warren Banks
exercise routine exhausted him and ended with Warren doing one armed push ups!
He then ran through several brain teasers one of which was won by President Pat. A story about a tent gone missing followed.
He ended off by listing his favourite quotations most of which were by Albert Einstein. For example:
Life is like riding a bicycle. To keep your balance, you must keep moving

Only two things are infinite, the universe and human stupidity, and I'm not sure about the former.