President's Welcome – Was warm and effusive.
Jane Nees introduced her guest Billy Graham who is known for his work with the Naenae Youth Charitable Trust. Jane and Craig are hoping to establish something similar here in the BoP.
http://www.billygraham.co.nz
Home Show stand features Savealife and Black Toilet Paper. Two of life's essentials. Thanks to all involved.
https://www.nzherald.co.nz/bay-of-plenty-times/video/news/video.cfm?c_id=1503351&gal_cid=1503351&gallery_id=198422
Friday Fives next week – Te Papa Club have been invited to join us Friday evening. Make sure we are not outnumbered is the Rallying Cry!
Ems Guided Tour 30th Sept – Pat advises a couple of slots on this tour have become available. First in first served. John Ray is the artist we have sponsored and he has promised to be on site. Devonshire Tea too!
Music for Wind Instruments - Sunday 7th October. Conducted by Professor Barry Vercoe. Get your tickets now. After match will be held at the Matua Bowling Club.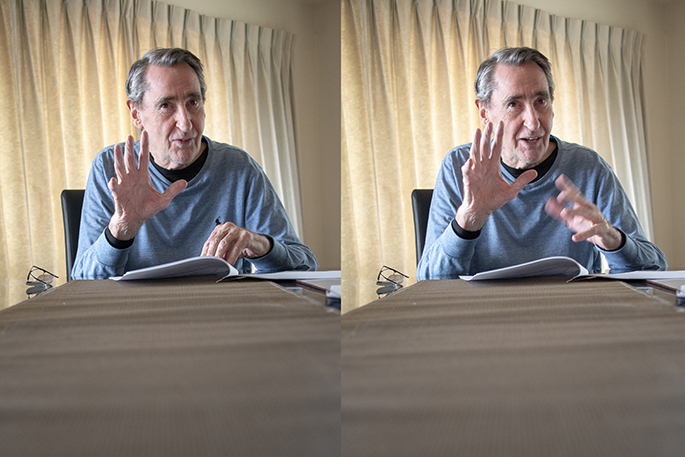 SPOT THE 5 DIFFERENCES
Great article in the Weekend Sun. Check it out here:
https://theweekendsun.co.nz/lps/890-barry-lloyd-vercoe.html
Treasured Art 10th Nov. Still looking for a storage area for the Art (~3m2). Let Kathy know if you can help. More art is still being collected with the selection evening next week. Now looking for buyers!
Stepping Out Wed 28th Nov. Save the Date. The Club have booked the auditorium for the night which promises to be heaps of fun and doubles as a worthwhile fund raiser. Details to come.
Resignation – Due to a change in personal circumstances, Erica Holtsbaum has decided to leave the club.
24th October String Quartet will be performing Mozart at Judea Marae. Free with donation!
Guest Speaker: Buddy Mikaere outlined the NZ War
memorial Museum Project In Le Quesnoy, France. Le Quesnoy is a small village, near the Belgium border which was liberated from German occupation in Nov 1918 by NZ services. An historic mayoral mansion and surrounds will be converted into a memorial museum multiplex, complete with accommodation in the form of 8 maisonettes. The vision is this will become a mainstay of the NZ OE experience, similar to Gallipoli.
Buddy also gave a run-down of some of the local entities involved in the 1918 liberation and Anthony Averill chimed in with the story ancestor Lt Leslie Averill, first up the ladder to capture the town. Lt Averill was awarded the Military Cross and was made a Chevalier of the Legion of Honour for his war time gallantry.
The Museum Project are seeking to raise funds to complete the project.
https://nzwmm.org.nz/the-museum-project