President Rhonda welcomes all…
Birthdays etc - No birthdays this week but David and Paula Robinson are celebrating 26 years of married bliss..
Golf – There was very little clarity regarding arrangements for an upcoming Rotary Golf Tournament. Details such as when, where and who were lacking, or at best confused. We were left with only the what.
Fortunately the details have now become available: Tauranga Te Papa are hosting a Charity Golf Tournament on 3
rd
December at Omanu Golf Course (1 pm Shotgun Start). $400 team of 4, (single entries available). Includes Buffet and Prize Giving plus prizes. Contact
johagan@outlook.com
020 4051 2710.
Friday Fives – Christmas BBQ at Rhonda and Darren's on 27th November, 394 Snodgrass Road, Te Puna. Please bring a salad and drinks, Rotary will supply the BBQ fare.
Transport is being provided at $15 pp, and a door to door delivery will operate, so you won't have to wait for the stragglers. ( 02-0466-0146239-02 ref Frid 5s & Name as
reference
) .
Members are asked to RSVP to Adrian by cob Wed 18th Nov.
Movie Night
– I am Woman – the story of Helen Reddy.
17th November Rialto Theatre, $20pp. 6:15 for a 6:45 screening
Book your spot through Warren Banks (warren.banks@saffronconsulting.co.nz)
Please pay money into the bank account for your tickets.
(A/C 02-0466-0146239-02 with your name and number of tickets)
Checkout the Trailer
https://youtu.be/6WLMz8Qeg4A
Burns Night –
In celebration of Robbie Burns' birthday, an evening of festivities
(read drinking and eating) is being organised by Simon Beaton. Sat 23rd Jan at the Tauranga Club. From all accounts the birthday boy will not be making a personal appearance but for $75pp you can try out a dram or two and sample a Haggis supper in his honour. This is a fund raiser so bring friends and acquaintances along. Numbers will need to be confirmed before the Christmas break so email: simon@learningjourneys.co.nz to confirm your attendance
"My theory is that all of Scottish cuisine is based on a dare." Mike Myers
Foodbank
are looking for volunteers for Xmas appeal. Please note the correct email for Philippa de Vere is
padv@xtra.co.nz
. They are looking for people on various days from Monday 24
th
to 30
th
November. 2:30 to 4:30.
Bob's BBQ –This is confirmed for some date, end of Feb, beginning of March 2021. Diary now and ensure you keep the date free is the message from Bob.
Induction – Our newest member entered the fold with appropriate ceremony. Leonie Trubshoe will join Lynda Burch's International committee with Colin Beere as mentor. Leonie is a Tauranga girl originally and was about to tell us all about her African adventure when Rhonda indicated she was out of time. Another day I'm sure.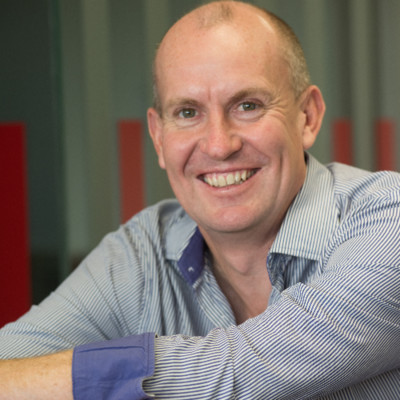 Speaker - Andrew Scott
started as a parent, then helper and is now Chair of the Board and Promoter of YSAR – Youth Search and Rescue. The charity started locally 12 years ago and is aimed at 14-18 year olds with a view to "Empowering the next generation of individuals in Search and Rescue" The programme itself runs over 3 years with of 660 hrs/yr and includes weekly classroom sessions and weekend activities. Field work, emergency response tools and techniques together with leadership management/command and control, are all covered.
Tobias, a natural volunteer vouched for the efficacy of the programme with a cameo that delighted the audience.
Raffle – Graham Cornes – a nice welcome back.
Sergeant –Kathy Webb dropped the "C – BOMB" multiple time in succession. Members were aghast at this early mention of Christmas Shopping – "Surely not already" they bemoaned. She then ran through a list of gift suggestions useful if your loved one is Imelda Marcos. If not, then possibly they would be content with a life size T-Rex skeleton, a motorised cooler or 180 servings of Macaroni cheese. All great stocking fillers.
Parting Thought: Jane Nees
"Work for a cause, not for applause. Remember to live your life to express, not to impress, don't strive to make your presence noticed, just make your absence felt."
- Grace Lichtenstein